BCCI reports that Former Indian bowler, Chetan Sharma is going to be the new head of selectors.
Chetan Sharma will be the new chairman of selectors. The decision was taken by the Cricket Advisory Committee (CAC). Madan Lal, RP Singh, and Sulakshana Naik are the three members of the selection committee. CAC picked five members for the selection panel. The 5 members are Chetan Sharma, Sunil Joshi, Harvinder Singh, Abey Kuruvilla, and Debashish Mohanty. While Chetan Sharma will be the head of the selection committee. Because he is a senior member of the committee and he has played more test matches than the other members of the panel.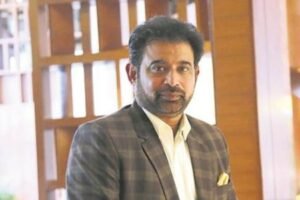 Nonetheless, each of the five individuals is a bowler. That is very astounding. Since they haven't picked a selector who is a batsman. In this way, new selectors will supplant Sarandeep Singh, Jatin Paranjape, and Devang Gandhi. Since their contract got finished in the month of September.
The candidates have been selected from different zones. Chetan Sharma has been picked from North Zone. While Sunil Joshi and Harvinder Singh have been selected for the South and Central Zone. However, Abey Kuruvilla and Debashish Mohanty will represent the West and East Zone positions. But, their performance will be reviewed after 1 year.
Ajit Agarkar's name was there in the main 11 rundowns. Be that as it may, he neglected to be in the main 5 rundowns of the determination board panel. Since CAC gave the inclination to Kuruvilla and Mohanty over Ajit Agarkar.
Chetan Sharma played his debut match in 1984. He has represented the country in 23 Tests, 65 ODIs. Where he took 61 and 67 wickets. he's the first-ever person to urge a hattrick within the World Cup. His last game was against West Indies within the year 1994.
Kuruvilla has played 10 Tests and 25 ODIs. Where he took 25 wickets in both formats. In 1997, he played his last match. From 2008-2012, he has served on the junior selection panel. He has also served as a Mumbai selector and a scout for Mumbai Indians.
While Mohanty has represented 2 Tests and 45 ODIs for India. His last game was in 2001. He has served as the coach of Odisha and East Zone as well as in the junior selection panel in 2018.