Why Lasith Malinga is disappointed?
Sri Lankan bowler and stand-in skipper Lasith Malinga is disappointed with the way they are batting. Because they are unable to build an inning. They lost the series 2-0 against India.
The very first match of the series was abandoned due to rain otherwise it would have been a 3-0 loss. It is not only poor performance with the bat. They also bowled poorly in the 3rd match of the series as conceded 202 runs and were able to score only 123 runs.
They were unable to bat for 20 overs which will be a concern for them. Sri Lanka has lost consecutively five matches. They lost 3-0 to Australia as well. In the last 5 games, they have achieved 99, 117, 142,142, and 115. They have not made 150 plus in the last five games.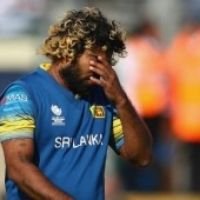 Lasith Malinga said that we have got the facilities, training sessions and the player can bat and can hit the shots but they need to understand how to build an inning. They have the talent and the ability to play shots but they need to be calm and learn how to perform in pressure situations.
The top order and the middle order batsmen need to score big and give confidence to the team. Earlier, there were Sangakkara, Mahela, and Dilshan who knows how to bat under pressure and build an inning. However, that is missing in the tournament from our side. They always have the hunger to score runs which our younger players need to learn and from them.
They think that it is a 20 over the game. So, we need to hit each and every ball. But, we are lacking the most important thing which is to make a partnership. We need to learn from our mistakes and needs to start performing. We still have a few months to the World Cup so we need to take every game as a challenge and must grab the opportunities we are getting.