What Is the Meaning of Boxing Day Test?
As cricket fans, we have heard about this so-called boxing day test match. But what does this actually mean? Let us explain. It is an international cricket match (Test format) which took place in  Melbourne and has as participants the Australian cricket team and one of its international rivals. It begins annually on Boxing Day (December 26th).
The tradition of playing these 'Boxing Day Tests' began in the year 1950. While they weren't able to secure the rights for test matches of this kind until 1980. The modern-day boxing day tests began in the 1974-75 Ashes series. Recent developments include the announcement of a medal for the best player of the annual Boxing Day Test Match (Johnny Mullagh Medal).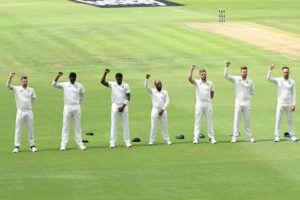 A lot of cricket fans come down to the Melbourne Cricket Ground to enjoy the match on a yearly basis. However, this year, the Boxing Day test is in progress as India is playing against Australia in Sydney. Also, it isn't like a Boxing Day Test has to be played on Melbourne Cricket Ground with Australia as one of the competitors.
Any test match which starts on Boxing Day is a Boxing Day Test. Also, it has far more marketing potential than any other test as it is usually played at the end of the year.
Now let's talk about What Is the Meaning of the Boxing Day Test? It is a holiday that comes right after Christmas eve. As of today, it is kind of a shopping holiday. It was originally celebrated in the UK but the commonwealth countries also celebrate this. In the past, it used to be a mandatory holiday for workers and servants.
With regards to other countries, it's celebrated as St. Stephen's Day in Catalonia and Ireland. But, Boxing Day Tests take place in New Zealand and South Africa as well.
Annual Boxing Day Test
The annual Boxing Day Test which is played on the Melbourne Cricket Ground has a rich history of its own. It has been over 70 years since the first Boxing Day Test was played at the Melbourne Cricket Ground. Since then, a lot has happened. The most recent development is the announcement of a medal for the best player of the matches on the namesake of Johnny Mullagh.
If we talk about the first-ever Boxing Day Test, then it was played against the English cricket team. Australia had managed to win this particular match by 28 runs. The best thing is that it has now become an annual event which is enjoyed by the cricketers and audience alike.
The Boxing Day Test for this year is going against India. It is being played as a part of the prestigious Border Gavaskar Trophy. It also offers a great marketing opportunity. Because it is played right after Christmas in the holiday season and lots and lots of people turn up to watch the actual match in the stadium.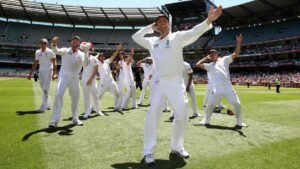 The Boxing Day Tests have also seen their fair share of memorable moments. They include the debut of Australian legend Steve Waugh (1985), a hat-trick of Australian spinner Shane Warne (2006). Pace superstar Brett Lee also made his debut against the Indian cricket team in 1999.
You will be also surprised to know that the only Boxing Day ODI took place between Sri Lanka and Australia.
Some other countries which play Boxing Day Test cricket include South Africa and New Zealand. Boxing Day Test is quite famous and is also one of the major highlights of the Australian Cricket Team calendar.
Hopefully, this beautiful tradition will continue in the future and help in promoting cricket around the world.
Why Cricket Is Played on Boxing Day?
Boxing Day Test is usually referred to as a test which is played on an annual basis between Australia and any other team in Melbourne. Although it is not just limited to this and Boxing Day Test actually implies test matches that begin on the (26th December).
One of the benefits of such tests is the huge marketing opportunity that they provide. Since it is the end of the year and just after Christmas, people are already looking forward to buying lots of stuff. Also, the holiday season implies that a lot of cricket fans would buy tickets to watch their heroes in action.
All these factors can be said to be contributing to why cricket is played on Boxing Day. Along with this, tradition also plays a huge role. The first Boxing Day Test between Australia and another team took place in 1950. Cricket Australia is looking forward to preserving this tradition for the upcoming generations.
This is great as well. Since involving tradition in cricket increases its appeal to non-cricket fans and they get motivated to play or watch cricket matches. This is great for promoting the spirit of cricket around the globe and serves as a marketing tool.
Boxing Day is also a kind of festival in the UK and some of its commonwealth countries. And what better way to celebrate a festival than to organize a cricket match and that too a 5-day-long test cricket match.
Some other countries which organize Boxing Day Test matches include New Zealand and South Africa. Hopefully, several other countries will also start to organize these types of tests and it can be turned into a global phenomenon.
This would greatly enhance the image of cricket as a game in non-cricket playing nations. Hopefully, the ICC (International Cricket Council) will do something about it to make sure that this happens.