Introduction
President Shree Ramnath Kovind along with home minister Shree Amit Shah inaugurated the newly built cricket stadium at Motera, Ahmedabad and it was revealed that it was named after Narendra Modi. Sports minister and MP Kiren Rijiju was also present during the ceremony when Motera renamed as Narendra Modi Stadium.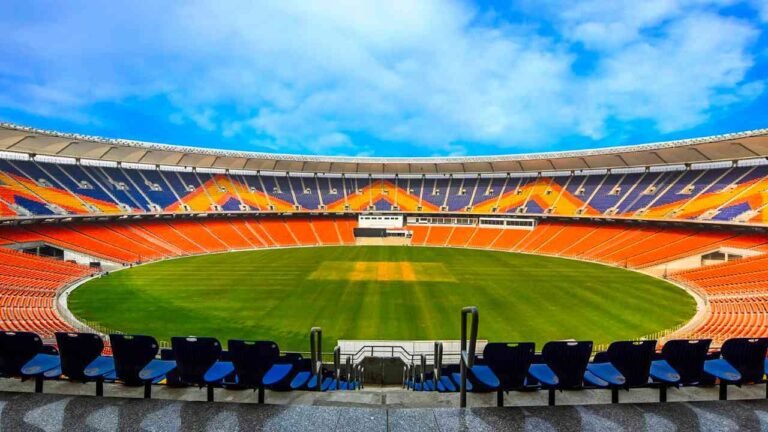 The stadium is now the biggest in terms of capacity. Before this, it was known as the Sardar Patel Stadium or Motera Stadium. The stadium has four dressing rooms so simultaneous matches can be held efficiently.
It was a welcome decision since it is Modi who is credited with building modern Gujarat. Gujarat is now in 3rd place in terms of state GDP.
Why Narendra Modi?
Narendra Modi successfully led the ruling BJP (Bhartiya Janata Party) in landslide victories in both the 2014 and 2019 Lok Sabha elections. Also, he served as the Chief Minister of Gujarat from 2001 to 2014. He is credited with transforming the state into an industrial hub of the country.
Narendra Modi's Contributions
Many of his schemes and initiatives while as a Prime Minister have gained immense popularity. A few examples are Ujjwala Yojana, Ayushman Bharat, Swacha Bharat etc. It was also in his tenure that the internet got democratized after Jio started its 4G services nationwide.
The removal of Article 370 and 35A was also done in his tenure. That integrated the state of Jammu And Kashmir with India. His opponents since the beginning of his tenure have tried to corner him but he remains undefeated to date. That is why Motera renamed as Narendra Modi Stadium
He has had an untainted political career with ZERO charges of corruptions or embezzlement of government funds. His next goal would be to win the upcoming Bengal and Assam elections. Beyond that, he might again fight the 2024 General Elections. To create history by becoming the Prime Minister for the 3rd time. Only time will tell what is going to happen.