Introduction
Faf du Plessis was born on 13th July 1984 in Pretoria, South Africa. Besides being a batsman, he also sometimes bowls. He has been playing for the South African cricket team since 2011. He was also a school-mate of other notable South African cricketers like ABD. Now, let us discuss his domestic career.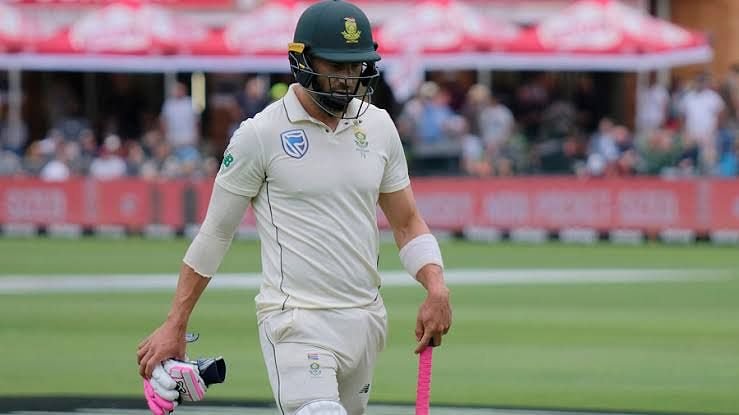 Faf du Plessis Domestic Career
He has played 150 matches and has made 8798 runs with an average of 39.3. His career-best total has been 276. The number of centuries stands at 18 and half-centuries at 52. While on the other hand, the number of wickets taken by him stands at 41. His best bowling performance in first-class cricket is 4/39.
In 262 List matches which he has played, He has made around 9500 words. His average in this format has been comparatively better and stands at 47. Du Plessis's personal best score is 141, and he has scored 21 centuries 57 half-centuries. He has also managed to take 54 wickets with the best performance of 4/47.
Faf du Plessis International Career
He has played 50 T20 international matches till now and has scored 1500+ runs. His batting average stands at an impressive 35.53. His top score in this format is 119, and he has hit a century and ten half-centuries in total.
His ODI career has been somewhat prolific too. He has experience of playing 143 matches till now. His total ODI runs stand at 5500+. The batting average too is an impressive 47.47. His highest score is 185 runs.
Although he is now retired from test format, he did play 69 matches for South Africa. Here his average is somewhat less (40.03 to be exact). He once fell short of just one run from completing his double-century. This (199 runs) is also his highest test total.
Faf du Plessis Test Debut
He made his test cricket debut on 22nd November 2012 against the Australian cricket team. Interestingly, he also became the man of the match. In the first innings of South Africa, he hit a half-century (78 runs to be precise). While in the second innings, he smashed a century (110 runs) and stayed not out.
The match began with Australia winning the toss and electing to bat first. They set up a massive score of 550 runs. Australian skipper Michael Clarke even managed to hit a double-century. South Africa in response stood at 388 runs in their first innings.
Australia then declared their second innings at 267/8 and gave the target of 430 runs to the South African team. Du Plessis and ABD saved the game from being lost by managing to draw the test. This was a debut that many think of, but few can turn it into reality.
Faf du Plessis ODI Debut
His ODI debut happened on 18th January 2011 against the Indian team. Here too, he shone by hitting a half-century (60 runs). The match started with South Africa winning the toss and opting to bat first. Their decision didn't fare well as they put together just 220 runs.
Besides Du Plessis, JP Duminy also scored a half-century and contributed 52 runs to the total. Skipper Graeme Smith too made 43 runs. It was Zaheer Khan who was the best performing Indian bowler who took three wickets.
On the other hand, Harbhajan Singh took a couple of wickets while being the most economical bowler. India while chasing secured the set target in 48.2 overs. Yusuf Pathan (59 runs) and Suresh Raina (37 runs) were the top Indian scorers. The match was a close one as India had lost eight wickets when they had won.
Faf du Plessis T20 Debut
He played his first-ever T20 international match on 8th September 2012 against the England cricket team. Unfortunately, he got dismissed after scoring just four runs. South Africa won the toss, and they decided to bowl first.
Their decision turned out about right as they could stop the English at a total of 118 runs. Only one of England's batsmen was able to cross the 20 runs mark and the rest all were dismissed below it.
South Africa chased the set target of 119 runs in 19 overs. Jacques Kallis (48) and JP Duminy (47) took the team to victory. Jade Dernbach of the English team did take two wickets, but England failed to take wickets, and this was quite important to win for them since the set target wasn't that high.
Though Du Plessis didn't score much in his debut T20I match, South Africa managed to win it.
Faf du Plessis IPL Debut
He made his IPL debut while playing for the Chennai Super Kings on 4th April 2012 against the Mumbai Indians. But it didn't turn out well as he got run-out at a score of just three runs. The toss was won by MI who decided to field first.
Their decision turned out to be beneficial as their bowlers stopped CSK at a score of just 112 runs. Only Suresh Raina managed to score 36 runs. Many of their batsmen struggled to score in double digits. And in a bizarre coincidence, five of their batsmen scored three runs each.
MI chased the set target of 113 runs in just 16.5 runs Opener Richard Levi contributed 50 runs in just 35 balls he faced. CSK lost the game because their target wasn't big enough that their bowlers could have managed to defend it.
Faf du Plessis Test Retirement
Du Plessis announced his retirement from test cricket on 17th February 2021. He conveyed this via an Instagram post to the world. His test career lasted for more than eight years. His fans will always be remembering his stunning debut against Australia.
His final test match was against the Pakistan cricket team which began on 4th February 2021. He scored 17 and 5 runs in the first and second innings respectively. Unfortunately, his team lost this match by 95 runs to Pakistan.
It would have been better if South Africa had won this match, but still, it is alright. Du Plessis is a mature person, and he didn't base his decision to retire on what the result of his last ever test match was.
His only regret might be of missing his double century in this format by just a single run. He made this score against the Sri Lankans in December 2020. Twitter users and his fans were heartbroken and talked about this a lot on social media platforms.
Possible reasons for retirement
He had become 36 years old, and hence it cannot be denied that age and fitness could have been a factor in this decision. Also, he has said that his main focus is now going to be on T20 matches soon.
He contributed a lot to the South African team and cricket as a sport. He did his best to pull the team out of difficult situations and represent his country in 69 tests. Should he have taken this decision later? No one can tell.
He made an informed decision which as per him is for the best interests of his career. Hopefully, we will keep watching him in the IPL playing for CSK. IPL 2021 is coming close, and his fans in India are hoping for the best for him.
FAQs
What is the full name of Faf Du Plessis?
Francois du Plessis
When was Faf born?
He was born on 13th July 1984 in Pretoria
Did Faf du Plessis retire?
Yes, Faf du Plessis has announced his retirement from test cricket. However, he will still continue to play other formats.
Why Faf du Plessis left captaincy?
Faf left the captaincy because he felt that it is the right time for building the future leaders who can take the South African team to next level.
When did Faf du Plessis retire?
Faf du Plessis announced his retirement from Test Cricket on the 17th of February.
When was Faf du Plessis born?
He was born on the 13th of July 1984.
Where is Faf du Plessis from?
Pretoria, South Africa
What is the height of Faf du Plessis?
5 ft 10 in (1.78 m)
What is the role of Faf du Plessis?
Batsman
What is the batting style of Faf du Plessis?
Right-handed batsman
When did Faf du Plessis make his Test debut?
Faf du Plessis made his Test debut on the 23rd of November, 2012 against Australia.
When did Faf du Plessis make his ODI debut?
Faf du Plessis made his ODI debut on the18th of January 2011 against India.
When did Faf du Plessis make his T20 debut?
He made his T20 debut on the 8th of September 2012 against England.
What is the name of Faf du Plessis's wife?
Imari Visser
Who married Faf du Plessis's sister?
Hardus Viljoen
Who is Faf du Plessis's best friend?
He has a very good bond with Ab de Villiers.
Who is Faf du Plessis's father?
Francois du Plessis