About Rohit Sharma
Rohit Sharma is An Excellent Player Who Has Proved Himself Time & Again with the batting as well as Captaincy. Rohit Sharma, there will be hardly a cricket fan in India who does not recognises this name. That itself speaks volumes about this brilliant right-arm batsman.
He is also beloved by IPL (Indian Premier League) fans since he captains its member team, the Mumbai Indians.
He hails from a humble background and was raised by his grandparents. Due to his parents difficult financial conditions.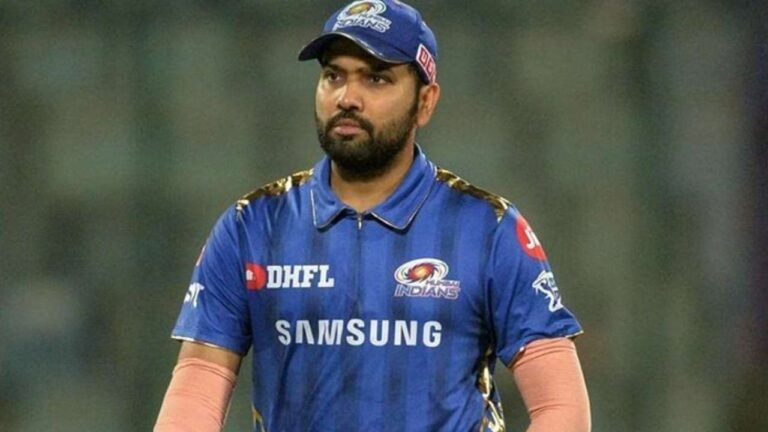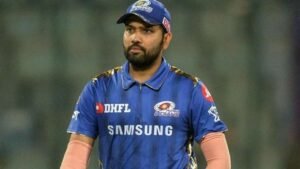 You would be surprised to know that during his initial years, he used to be a spinner! But then his coach noticed his batting skills and had him open for his team.
He made his test debut in November 2013 against West Indies.
The 2019 world cup was quite lucky for Rohit Sharma. Because he was the highest run-scorer in the whole tournament. This resulted in him winning the coveted Golden Bat award from ICC. This world cup also saw him equalling Sachin Tendulkar's record of scoring most hundreds in a World Cup.
With regards to his ODI debut, he made it in June 2007 against Ireland.
All these achievements do not mean that he did not have a poor run of form. He did suffer from poor form in many occasions. He suffered from poor form against South Africa before the 2011 ICC world cup and as a result he couldn't play for the Indian Cricket Team in the World Cup.
2012 was again a sad year for Rohit Sharma. Because he could score just 168 runs in the whole calendar year.
All these setbacks did not stop him from becoming who he is now. We can learn a lot from his career in Indian Cricket Team. We hope you liked this article about Rohit Sharma and are looking for more such articles.
Feel free to drop your suggestions in the comments section.
Rohit Sharma 200 Run Milestone
Rohit has scored a double ton in ODI format a record 3 times. It should also be noted that this feat has been achieved only 8 times to date.
Let's discuss each of these innings to get a clearer picture about his capability as a heavy scoring batsman.
1. Vs Australia, 2nd November 2013 (Bangalore)
He made 209 runs off 158 deliveries before getting dismissed. It involved him hitting 12 fours and 16 sixes. Interestingly, MSD too hit a 50 but Dhoni's strike rate was comparatively higher.
2. Vs Sri Lanka 13th November 2014 (Kolkata)
This was a phenomenal performance by Sharma as he made his memorable 264 runs stands decimating the Lankan bowlers. India ended up crossing the 400-run mark and eventually winning by 153 runs.
3. Vs Sri Lanka 13th December 2017 (Mohali)
The third double century came about 3 years after the second one with him making 208* runs this time. His fellow batsmen Shreyas Iyer and Shikhar Dhawan also made half-centuries.
Rohit Sharma Double Centuries Facts
All of them were made in India.
Rohit it seems likes to play a big innings in the winter season.
His highest inning had him maintaining his strike rate above the 150 mark.