Introduction
Born on 18th July 1998 in Patna, Ishan Kishan is a left-handed batsman who started to play for Jharkhand because of some of the registration issues even though when he was from Bihar. He considers Adam Gilchrist and MS Dhoni to be his icons. In the 2017-2018 annual Ranji season, he was the leading run-scorer.
Ishan Kishan Domestic Career
Sine 2014, he has played 44 first-class matches and has scored 2665 runs. His batting average stands at 37.5 runs per innings. While he has smashed 5 centuries and 15 half-centuries. You would also be surprised to know that his highest score in first-class cricket stands at 273 runs.
In 75 List A cricket matches, he managed to score 2511 notches. His highest score in this format has been 173 runs. The number of half-centuries stands at 12 and centuries, at 4.
He has played almost a hundred T20 matches (95 to be exact) and has put up a total of 2372 runs in them. His strike rate in these matches stands at a phenomenal 133.5. He has hit 12 centuries and a couple of half-centuries.
Ishan Kishan T20 Debut
He made his T20I debut on 14th March 2021 against the English cricket team. He opened the Indian batting attack and even scored a half-century (56 runs off 32 balls while smashing 5 fours and 4 sixes with a strike rate of 175!). As for the match, Indians had won the toss and decided to bowl first.
The English created a score of 164 runs in 20 overs with the lead scorer being opener Jason Roy (46 runs off 35 balls). India managed to chase the target in just 17.5 overs with Virat Kohli (73 runs off 49 balls) being the lead scorer.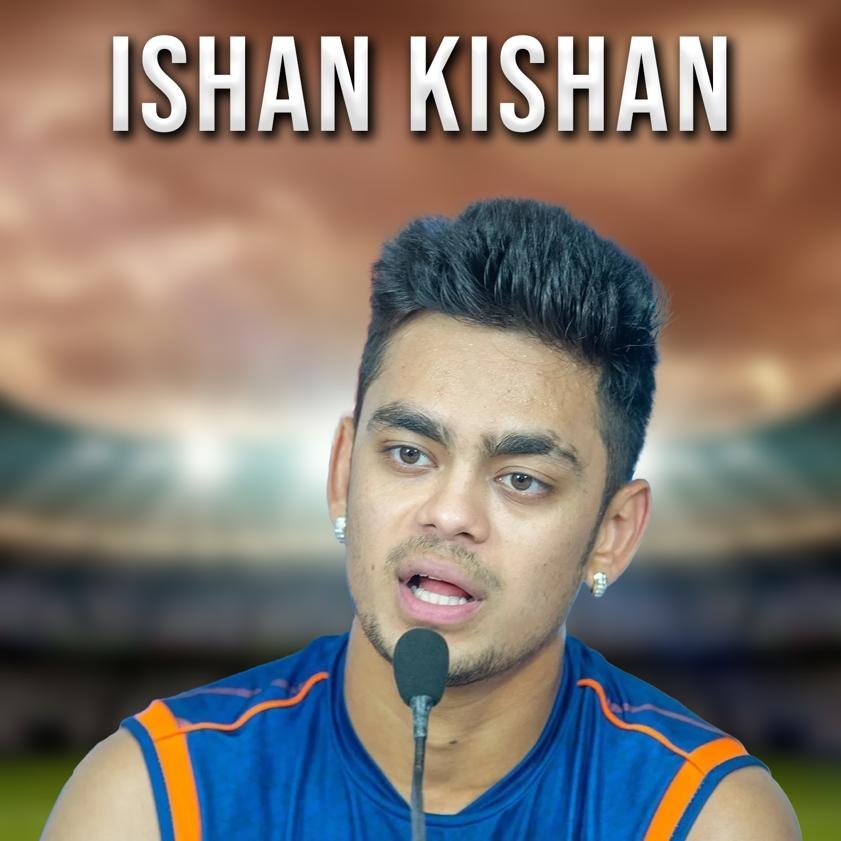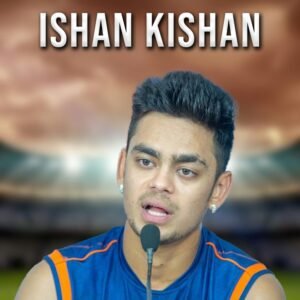 Ishan Kishan IPL Career
His IPL (Indian Premier League) career started in 2016 when he was picked up by the Gujarat Lions (now defunct). He played the next season for them as well before he switched to Mumbai Indians in 2018. Since then, he has been representing Mumbai Indians in the IPL.
He has played 51 IPL matches and has made 1211 runs. Also, he once missed the chance of making a century when he was dismissed at the score of 99 runs (his current top score). His strike rate in IPL is also impressive at 136.8. Also, he has hit seven half-centuries. His batting average in the IPL stands at 28.8 runs per innings.
Ishan Kishan IPL Debut
He made his IPL debut on 11th April 2016 while playing for the Gujarat Lions against the Kings XI Punjab (now Punjab Kings). He scored 11 runs in 8 balls before he was sent back to the pavilion by Mitchell Johnson. Gujarat Lions had won the toss and decided to field first.
KXIP scored 161 runs and it was thanks to the strong start which their openers Murali Vijay (42 runs) and Manan Vohra (38 runs). Marcus Stoinis also contributed 33 runs. Dwayne Bravo was the most successful Lions bowler who took 4 wickets.
Gujarat in response managed to reach the set target of 162 in just 17.4 overs. Aaron Finch (74 runs) laid the groundwork for their team and Dinesh Karthik (41 runs) finished the match for the team. Though it wasn't what we can refer to as a great debut for Kishan,, his team did win the match.
Ishan Kishan Girlfriend
Ishan Kishan's girlfriend is Aditi Hundia. She was born on 15th January 1997 in the city of Jaipur in Rajasthan. She is currently living in the city of Mumbai in Maharashtra. Her father is Shree Lalit Hundia and her mother is Babita Hundia. She also has a brother by the name of Yash Hundia.
She is a beauty model and has been a part of a couple of titles as listed below.
Miss India (Supranational) 2018 Winner
Femina Miss India 2017 Finalist
She is quite a fashionable woman and this can be noticed by the posts which she has made on her Instagram handle (@aditihundia). She is also an influencer with a following of 256 thousand people on Instagram and her account is a verified (blue-tick) one.
Hopefully, the couple will stay together for a long time to come. This is what Ishan Kishan's and Aditi Hundia's fans would be looking forward to.
Ishan Kishan Instagram
Ishan Kishan is one of the most popular Indian cricketers in terms of Instagram followers. He has over 1.1 million (11 lakh) followers on the social networking site. His username is ishankishan23.
FAQs
What is the full name of Ishan Kishan?
Ishan Pranav Kumar Pandey Kishan
When was Ishan Kishan born?
He was born on the 18th of July, 1998.
What is the batting style of Ishan Kishan?
Left-handed batsman
What is the role of Ishan Kishan?
wicketkeeper-batsman
What is the birthplace of Ishan Kishan?
Patna, Bihar
Who is Ishan Kishan's father?
Pranav Pandey
Who is Ishan Kishan's girlfriend


Aditi Hundia
What is the height of Ishan Kishan?


5 ft 6 in