Yesterday, Lasith Malinga announces retirement from franchise cricket. Let us also tell you that Malinga has already retired from ODI and test formats as well internationally. Because of his request, Mumbai Indians decides to release him.
He also thanked the Mumbai Indians team and owners and also wished them luck for their future. Malinga will be known for his killer bowling in the IPL. He also said that he had taken this decision after having lengthy discussions with his family.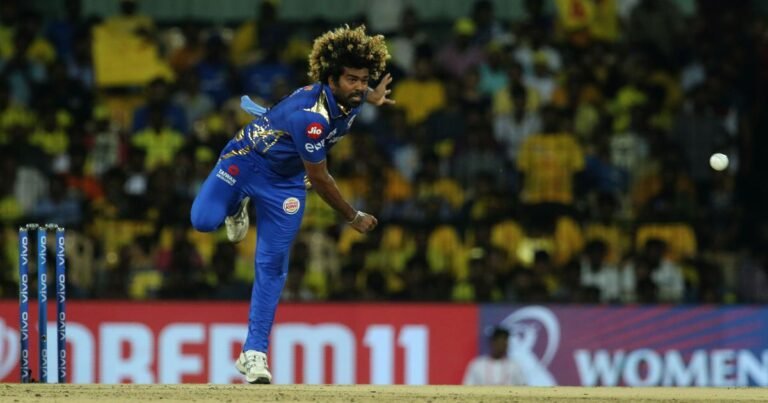 He has played 122 IPL matches in which he has picked 170 wickets. Incapacity, he maintained a decent economy of 7.14 throughout all the seasons in which he played. The best season for him had been the 2011 season. In which, he managed to take 28 wickets in total. He was also the purple cap winner for this season.
His economy rate was also the lowest in this particular season (5.95). He missed the 2016, 2018, and 2020 editions due to some reasons. Fans were looking forward to watching him play in the upcoming season. But, we guess they will have to be disappointed.
If we talk about his worst IPL in terms of the number of wickets taken, then it was 2017 in which he managed to take just 11 wickets. He has picked up many four-wicket hauls and five-wicket hauls in his IPL career. Then, he did it 6 and 1 time, respectively.
Lasith Malinga announces retirement From franchise cricket. His retirement might be a big blow for the Mumbai Indians. But, they did manage to win the last edition of the league without him. Anyway, let us tell you a cool fact. Did you know that Lasith Malinga isn't his full name? It is Separamadu Lasith Malinga.
Because of his tremendous performance in the IPL, he was named into the IPL XI squad for 2014, 2011, and 2010 by Cricinfo. We wish him luck in whatever he decides to pursue.
Featured Image