Introduction about List of Indian Cricket Stadiums
While you might be always focused on the well-known cricket stadiums in India like Wankhede or Eden Gardens, you are consciously ignoring some really great lesser-known cricket ground in India. Hence, to make you appreciate all the cricket grounds in India, we have decided to bring a list of Indian cricket stadiums to you. A fun fact about cricket stadiums in India is that India has the largest number of international cricket stadiums in the whole world.
Anyway, off we go with our list of Indian cricket grounds!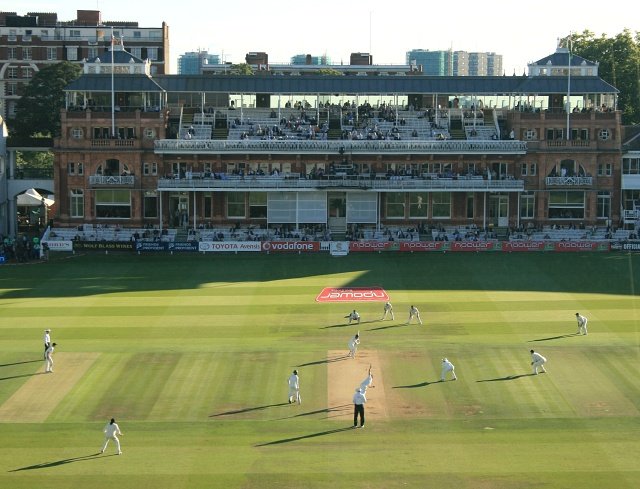 List of Indian Cricket Stadiums
The list of cricket stadiums/grounds has the name of the stadium, the city in which it is located and finally the name of the state. In the case of Union Territories like New Delhi, we have only mentioned the name of the city.
Greenfield Stadium, Thiruvananthapuram, Kerala
Barsapara Stadium, Guwahati, Assam
Greater NOIDA Sports Ground, NOIDA
HPCA Stadium, Dharamshala, Himachal Pradesh
JSCA Stadium, Ranchi, Jharkhand
SCA Stadium, Rajkot, Gujarat
MCA Stadium, Pune, Maharashtra
VCA Stadium, Nagpur, Maharashtra
Holkar Stadium, Indore, Madhya Pradesh
Rajiv Gandhi Stadium, Hyderabad, Telangana
YSR Reddy Stadium, Vishakhapatnam, Andhra Pradesh
Indira Gandhi Cricket Stadium, Vijayawada, Andhra Pradesh
Barkatullah Khan Cricket Stadium, Jodhpur, Rajasthan
Jawaharlal Nehru Stadium, Kochi, Kerala
Reliance Cricket Stadium, Vadodara, Gujarat
PCA Stadium, Chandigarh
Moin-Ul-Haw Stadium, Patna, Bihar
KD Singh Stadium, Lucknow, Uttar Pradesh
J Nehru Stadium, Margao, Goa
Indira Stadium, Vishakhapatnam, Andhra Pradesh
Roop Singh Stadium, Gwalior, Madhya Pradesh
Nahar Singh Stadium, Faridabad, Uttar Pradesh
Scindia Stadium, Rajkot, Gujarat
Sec-16 Stadium, Chandigarh
Nehru Stadium, Pune, Maharashtra
University Stadium, Thiruvananthapuram, Kerala
J Nehru Stadium, New Delhi
Nehru Stadium, Guwahati, Assam
Keenan Stadium, Jamshedpur, Jharkhand
J Nehru Stadium, Indore, Madhya Pradesh
Sardar Patel Stadium, Ahmedabad, Gujarat
Moti Bagh Stadium, Vadodara, Gujarat
Sher-e-Kashmir Stadium, Srinagar, Jammu & Kashmir
Sawai Man Singh Stadium, Jaipur, Rajasthan
Gandhi Stadium, Amritsar, Punjab
Barabati Stadium, Cuttack, Odisha
Gandhi Cricket Stadium, Jalandhar, Punjab
Wankhede Cricket Stadium, Mumbai, Maharashtra
MC Cricket Stadium, Bangalore, Karnataka
J Nehru Stadium, Chennai, Tamil Nadu
LBS Stadium, Hyderabad, Telangana
University Cricket Ground, Lucknow, Madhya Pradesh
Green Cricket Park, Kanpur, Uttar Pradesh
Brabourne Stadium, Mumbai, Maharashtra
Arun Jaitley Stadium (earlier known as Firoz Shah Kotla Ground), New Delhi
MAC Stadium, Chennai, Tamil Nadu
Gymkhana Cricket Ground, Mumbai, Maharashtra
Eden Gardens Cricket Stadium, Kolkata, West Bengal
This whole list is completely random and unranked. We have done this because, in our opinion, all these cricket grounds hold equal importance in the Indian cricketing scene.
Cool Facts About Indian Cricket Stadiums
Now let us allow to share some really cool facts about the above-mentioned grounds. You would definitely love to hear them out. Do share them with your friends and family as well so that they too will get to know about them like you.
Sector 16 Stadium is the only cricket ground which has a number in its name in the world.
The first-ever cricket stadium in India was commissioned in 1863.
A majority of the cricket grounds in India haven't been named after cricketers or sportspersons. A lot of them are in fact named after politicians and political leaders.
Jawaharlal Nehru has the greatest number of cricket grounds named after him. For those who don't know who he was, he was the first-ever Prime Minister of independent India.
Indira Gandhi, the daughter of J. Nehru, also has a couple of grounds named after her.
Mumbai in Maharashtra is blessed to have three international cricket grounds.
India winning the 1983 ICC Cricket World Cup resulted in a lot of grounds getting constructed in the decade of the '80s.
Eden Gardens is also lovingly referred to as the 'Mecca of Indian Cricket'.
India's Lucknow stadium is also the home ground of the Afghanistan International cricket team.
Hope that you liked these facts. If you too know about some facts which we might have missed, then please feel free to convey them to us in the comments section. We will be more than happy to update our list of facts.
Future of Indian Cricket Stadiums
The future of the Indian cricket stadiums is bright as more and more of them are going to be constructed in small towns of India. This is because tournaments like the IPL (Indian Premier League) have boosted the sport's craze in the teens a lot and a lot of them now actually want to be part of the cricketing revolution.
Some might argue that this is kind of wastage of public money but they do need to understand the boost which cricket gives to the country's economy. Ticket sales, TV broadcasting rights and brand endorsement deals go into millions of dollars.
Hence, it's vital that we build a greater number of stadiums and promote the sport as a whole. The BCCI should also try to organize as many matches of the foreign teams' matches as possible here in India.
This is required to turn India into a global hub of cricket. Doing so will result in foreigners coming to India for receiving cricket coaching etc. We can even promote something known as cricket tourism. This will further bring us valuable foreign currency as well which can counter the current trade deficit of the government.
Conclusion
Our cricket stadiums in India are a part of our rich cricket related heritage. We need to make sure as a nation that these grounds are being taken care of and that they are preserved as well. The future of Indian cricket stadiums looks bright in our opinion.
Do let us know in the comments section if you think there is a ground/stadium which we missed in our above-mentioned. We will surely include it in the list.