The Lowest Score Ever In T20 Cricket
While you might have expected to hear about some commonly known cricket playing country which might have scored the lowest score in T20 cricket. But, it is actually Turkey (21 runs) who has done it.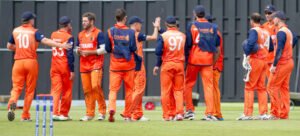 If we talk about the match itself, then it took place on 30th August 2019 in Ilfov County. The Czech Republic had won the toss and had decided to bat first.
They batted quite well and managed to score 278 runs in total in the 20 overs that they faced. The top scorers of the Czech Republic team were Sudesh Wickramasekara (104 runs) and Sumit Pokhriyal (79 runs).
Sudesh played his innings while just facing 36 bowls in total. He boasted a whopping strike rate of 288.89. Hitting 8 fours and 10 sixes, he was the best batsmen of all in his team.
Sumit also contributed generously by hitting 12 fours and 2 sixes in total. As for the bowling of the Turkish cricket team, Mehmat Sert turns out to be the best bowler as he took two wickets.
He was also the most economical bowler with an economy rate of 9.50. As for the Turkish innings, it crumbled hard and their batsmen only managed to score just 21 runs in total.
Their 8 players (Tunahan Ulutuna, Hasan Alta, Ali Kose, Serkan Kizilkaya, Ahmet Dursak, Recep Ulutuna, Serdar Kansoy and, Hasan Helva) got out on 0 (duck).
Had they not gotten 4 extra runs because of the wide bowls which were bowled, they would have got out at just 17!  The highest scorer was Mehmat Sert (12 runs) who was also the best Turkish bowler as we mentioned before.
Their entire innings got finished in just 8.3 overs. While Sudesh Wickramasekara of the Czech Republic wasn't the one who took the most wickets, in the 9 bowls that he bowled, he managed to take 2 wickets.