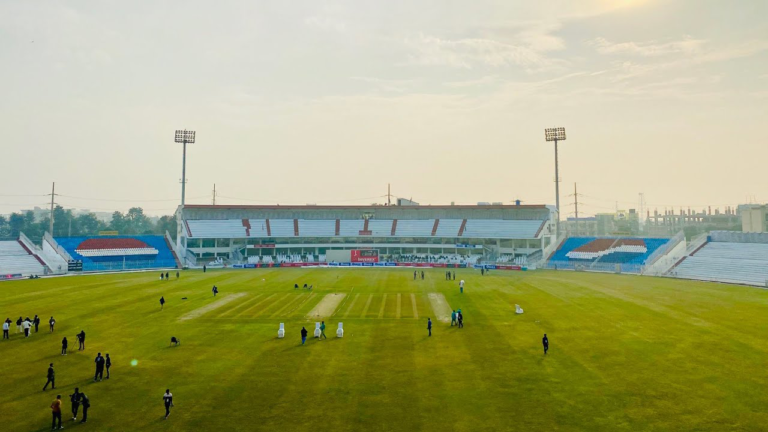 Rawalpindi Cricket Stadium is an International Cricket Stadium. That has recently been expanded to have provisions for 15,000 spectators.
Rawalpindi Cricket Stadium (RCS) is an international standard stadium. That was established on January 19, 1992, is situated in Pakistan. However, the first test match that took place here was between Pakistan and Zimbabwe in 1993.
History of Rawalpindi Cricket Stadium
Pakistan Cricket Board is the owner of the ground. In the 1995-96 World Cup, the Rawalpindi stadium was the prime spot. A new Test venue for the second Test match between Pakistan and Zimbabwe in Rawalpindi. It was unveiled with an eye on the 1996 Cricket World Cup.
In late 2001, the addition of floodlights was there in the ground. The introduction of floodlights in the stadium was when the Australians were about to visit the country for various matches.
Rawalpindi Cricket Stadium: Pakistan's Revival of Cricket
In April 2018, PCB announces that RCS will be given an outstanding makeover. The makeover will be there to get the stadium ready for fixtures in Pakistan Super League and future international matches.
Sri Lanka vs Pakistan Two Test Matches at RCS
Earlier in 2019, the Pakistan Cricket Board had proposed hosting two test matches between Sri Lanka vs Pakistan at the Rawalpindi and Karachi, but not UAE. The first Test match of the two-match series took place from December 11 – 15, 2019.
This was the revival of Test matches in Pakistan on the ground after 15 years. Apart from that, this Test match has been the first international match after 13 years. With effect to the Covid-19 pandemic crisis, the second Test match has not been decided yet.
Rawalpindi Cricket Stadium: Record
The first-ever Test match at the ground took place on December 09-14, 1993 between Pakistan and Zimbabwe. While the first One Day International (ODI) took place on January 19, 1992, between Pakistan and Sri Lanka.