Ben Cutting Marries Former Miss World
Ben Cutting Marries Former Miss World after dating her for five long years. The couple's last two wedding plans were affected by the ongoing pandemic but now, they have finally married. They also announced their wedding to their fans via their Instagram handles.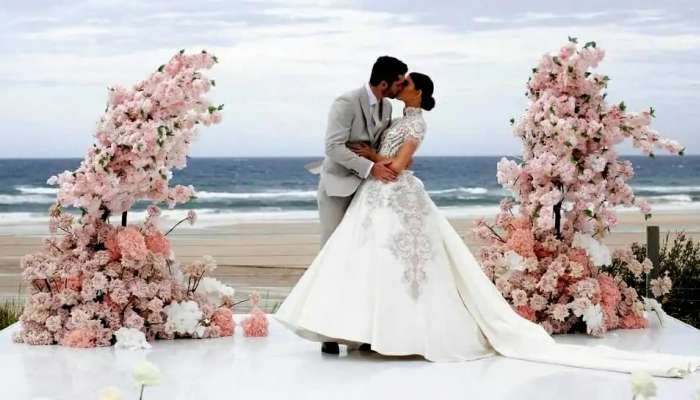 Who is Erin Holland?
Erin Victoria Holland is a charity worker, dancer, model, TV show host and singer. She was born on 21st March 1989 in Clarins. Aside from her Miss World Australia title, she has also been the Miss World Oceania in 2013.
She received her higher education in the field of music. She is also well-known for taking interviews with cricketers after the end of the match. Her success in the beauty pageants she has taken part in was credited by her to her friends and family.
Erin Holland Instagram
She has more than 400 thousand Instagram followers. She has a verified account.
Erin Holland Looks
He hair colour is blonde while her eyes are bluish-green. Her height is 5 feet 10 inches.
Erin Holland Charity Work
She has also been involved in several charity works. Her work done for one of the native Australian communities has been well-known. Other charities in which she has involved herself include, Make A Wish Foundation and McDonald's charity.
About Ben Cutting
Interestingly, he has been playing for the Australian cricket team since 2013. He has also played for the Brisbane Heat in the Big Bash League. For now, he is associated with Sydney Thunder.
You would be surprised to know that he has played in the IPL too. In 2018-19 seasons, he played for the Mumbai Indians while in the previous two seasons, he represented SRH. He made his first appearance in IPL with Rajasthan Royals in 2014.
Last year, he played for the Quetta Gladiators in the PSL.