The hook shot is one of the most popular and the difficult cricket shot. While it is quite popular amongst batsmen, it is also tough to execute correctly. A majority of the time, this shot is performed against bouncers bowled by pacers.
If something goes wrong while playing this particular shot, the batsman can get hit on his head. Do you how much risk is their in playing this shot?
Let us remind you, an Australian cricketer by the name of Phillip Hughes had DIED when he failed to play this shot perfectly. Hence, it is highly advisable to wear a helmet even while practising it even in the nets. This is to endure your safety.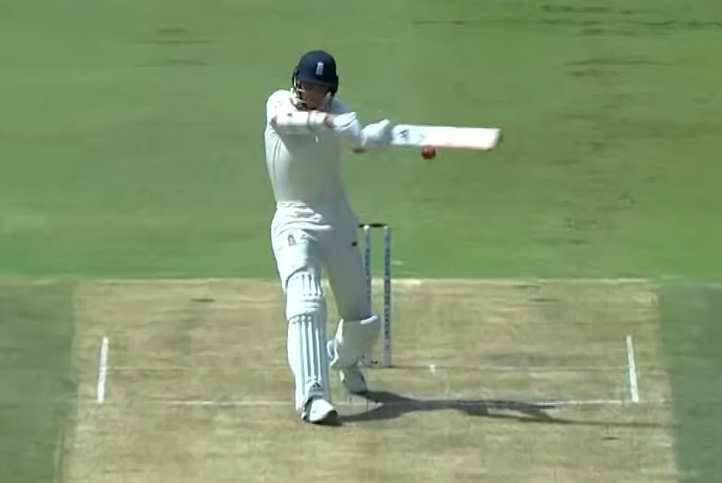 If we talked about some famous cricketers who were great at this shot, they were Master Blaster Sachin Tendulkar and Ricky Ponting. There were many more as well who excelled at playing this shot we will be discussing laterwards.
While playing this shot, attention also needs to be paid to the fielders' current fielding positions. Because if you don't pay attention then there is a huge chance of getting caught out.
If you feel that you won't dodge the fielders, duck down or leave the delivery. That is a better course of action than merely throwing away your wicket for no reason at all. It is also advisable to keep your eye on the ball from start to the end of the delivery. This might increase your chances of executing it.
The best thing which you can do to become proficient is to practice, practice and practice. There is no alternative for this in anything that you wish to become perfect in the game of cricket in life.
Famous Cricketers Who Used To Or Currently Play The Hook Shot
While we have discussed in detail about the hook shot above, we would also like to discuss about famous cricketers who were/are really good at playing it.
Hope that you will realize the importance of this shot after going through this list.
Ricky Ponting: While he managed to play the hook shot very well in the most part of his career, he got dismissed because of it a lot in the later part. Still, he is considered to be amongst the greatest player of this shot.
Mohinder Amarnath: He is well-known today for the hooks which he smashed against the West Indies bowlers in their own home grounds. At one time, he was hit while he missed a hook shot, even some of his teeth were knocked out.
Rohan Kanhai: He came up with his own version of the hook, named as the falling hook shot. While most of you might be thinking of him as an Indian batsman, he was actually a West Indian cricketer.
Ian Botham: While he is considered to be amongst the greatest players of the hook, an incident happened which he got hit wicketed while trying to play the shot.
Andrew Hilditch: He was so much obsessed with this shot that he gained a notorious reputation for being a 'compulsive hook shot player'.
Ian Chappell: This one was his 'trademark' shot. While he played the hook for most of his cricketing career, he chose to stop playing the shot after he was advised to do so because he was getting dismissed a lot while playing it.
Stan McCabe: In a majority of his well-known best innings, he made use of this shot a lot of times. Once, even an umpire officiating a match he was playing in commented about this thing later on.
Gordon Greenidge: A West Indian cricketer who played 100+ test and ODI matches at the international level. He is also a member of the ICC Hall of Fame. He is well-remembered for his 273* notch in the First-Class cricket.
Roy Fredericks: Roy Fredericks aka Freddo was a West Indian cricketer who had a comparatively short-lived career. He managed to play just 58 test and 12 ODIs in international cricket. His highest test score was an impressive 169 runs.
Vivian Richards: Another West Indian legend, he had a reputation for heavily punishing who dared to practice sledging against him. He was another one of the famous players who were famous for their hook shot for the time that they played.