Big Announcement:
IPL 2021 Auction Date Confirmed
IPL 2021 Auction Date Confirmed by the BCCI. The upcoming edition of the IPL (Indian Premier League) will take place on 18th February 2021 in Chennai, Tamil Nadu. It was reportedly going to happen on the same day as it was rumoured in the past few days.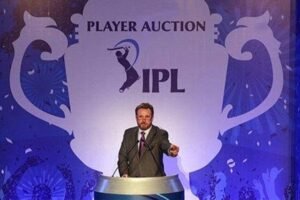 IPL 2021 Auction is the logical next step after all the eight franchises had declared the list of players that they had retained and released. Although, the trading window will stay open for a few more days (till 4th February). However, there is still no clarity regarding whether the league will take place in India or abroad.
The issue for this debate being the ongoing coronavirus epidemic in the country. Which, however, is now less severe than what it was in the last year. Fans are hoping that the league would be held in its original home India only.
The auction is quite crucial for teams like RCB and KXIP as they have released the maximum number of players from their current squad. The auction in itself is exciting to watch and follow, and fans for sure will be doing that.
Hopefully, the teams will also be giving opportunities to some of the young players from India. After all, IPL has given us so many young talented players, which then further represented India at the international level.
There will be some important players as well who will be bided on since they have been released. A few of them are Steven Smith and Glenn Maxwell. They will be hoping to get picked by a team to take part in IPL 2021.
As for the IPL 2021 itself, then the current champions, Mumbai Indians, will be looking forward to retaining their title. Anyway, it will be exciting as always to watch all the matches.