The knight riders group has decided to invest in the ACE (American Cricket Enterprises). Knight Riders Group invests in the ACE. A US-based consortium that plans to launch itself in 2022. The deal is mainly about securing an ownership stake in the would-be cricket league.
You would be surprised to know that the knight riders group owns a number of other teams besides the KKR (Kolkata Knight Riders) in the IPL (Indian Premier League). They own a team in the South African league and Trinidad and Tobago (CPL). Meanwhile, negotiations are in progress with the English Cricket Board to gain a franchise team in the would-be "The Hundred".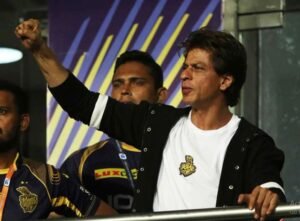 The Knight Riders Group CEO, Venky Mysore even claimed that The United States has the second-largest market for consuming cricket related content. This is a bold claim since most of us don't think that there would be a sizable cricket fanbase in the United States.
This might be attributed to the size of the diaspora there with the market's potential. The Knight Riders' owner Shahrukh Khan has stated in his statement that he has high hopes with regards to KKR investing in ACE and he does hope for a fruitful relationship with the would-be league.
Whether or not this deal is going to be a success, only time can tell. Though we believe that there would certain issues which might need addressing first. The most basic issue would be cricket not being a mainstream sport in the country.
IPL was a success in India because there is a large predefined audience for cricket in India. This is not the case when it comes to the would-be ACE. We hope that they have a plan of action ready to resolve this major difficulty.
Stay connected with us for more cricket related updates and news.