Kolkata Knight Riders are deemed as one of the most popular teams in the Indian Premier League realm. This franchise team represents Kolkata, the city of joy. This prominent team is owned by Bollywood King Khan Shahrukh Khan, Bollywood beauty Juhi Chawla and her husband, Jay Mehta. The ownership of the team by Shahrukh Khan makes this team even more popular; production company Red Chillies Entertainment also shares Kolkata Knight Riders rights.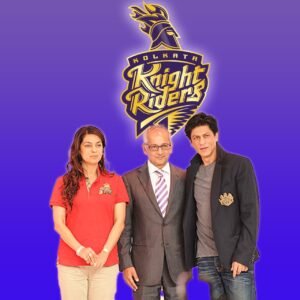 The popular Irish cricketer Eion Morgan is the captain of KKR in IPL 2021. His expertise and professionalism add more grace to the overall performance of the team. Earlier, Dinesh Karthik was the captain of KKR. But, he stepped down and since Eion is leading the team. Dinesh now plays a pivotal role in the team as vice-captain. Other versatile players in the team are- Harbhajan Singh, Shubham Gill, Andre Russell, Dinesh Karthik, Ben Cutting, and Kuldeep Yadav. KKR hailed its origin in 2008, and since then, the team has performed in an awe-inspiring way in the IPL region.
No wonder Kolkata Knight Riders is one of the most flourishing teams in the IPL arena. This team is counted in the top IPL teams. Let's talk about a few major feats accomplished by this terrific team. Brendon Mccullum of Kolkata Knight Riders earned successful innings of 158 and remained not out. This achievement is one of the top records in the IPL world. KKR has amassed the IPL title 2 times in 2012 and 2014, defeating all the major teams.
The incredible team has also been the runner-up of the Champions League in 2014. All these accomplishments in themselves state the endless charisma owned by KKR. This team owns a sound and vast fan following, which raises its bar every IPL season. Kolkata Knight Riders is indisputably a renowned team that amplifies the scale of Indian cricket to whole new folds.