Vinay Kumar Announces Retirement via Twitter, where he released a two-page long statement. He complimented his retirement announcement tweet with the hashtag, #ProudIndian.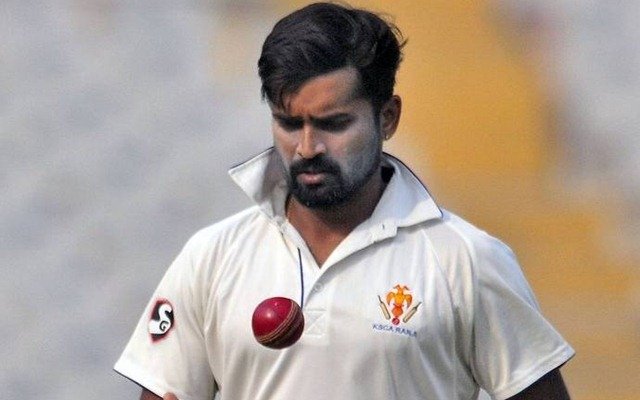 Vinay Kumar Announces Retirement Statement
He started his statement by saying that time had come for the 'Davangere Express' to retire from international and first-class cricket. He says that he felt he was fortunate to get the chance to represent his country at the highest possible level and that he had given his best to the sport.
Vinay came to Bangalore to fulfill his dreams of playing for India, and that he was indebted to the Karnataka State Cricket Association for what it had done for his career. He then mentioned BCCI and their contribution to his cricketing career.
Vinay says that cricket isn't just some game, but it is a way of living. And that the game taught him a lot and turned him into a better person. He then thanked the IPL teams for which he had played. They were Kochi Tuskers Kerala, Kolkata Knight Riders, Mumbai Indians, and Royal Challengers Bangalore.
He also felt grateful that he got the chance to play with the star players. Like Sachin Tendulkar, Rohit Sharma, Suresh Raina, Virat Kohli, Gautam Gambhir, Virender Sehwag, MS Dhoni, Rahul Dravid, and Anil Kumble.
He also expressed his gratitude for the local teams which he represented before he became a well-established cricketer. Vinay talks about how he was associated with the cricket association of Pondicherry as well.
Though he also wrote that this isn't the end of the game for him. Because he will be trying his best to give back to the game in the near future. Hopefully, that will happen very soon. He also thanked those people he couldn't name but played an integral part in making his career possible.