What Is A Pull Shot? One of the most popular shots which batsmen throughout the world play in cricket is the pull shot. Batsmen mostly use the pull shot when the delivery is from waist to the batsman's chest height.
It is named as the 'pull shot' because the batsman is literally pulling the ball while playing this particular shot. This type of shot is played mostly when the batsman is on his backfoot.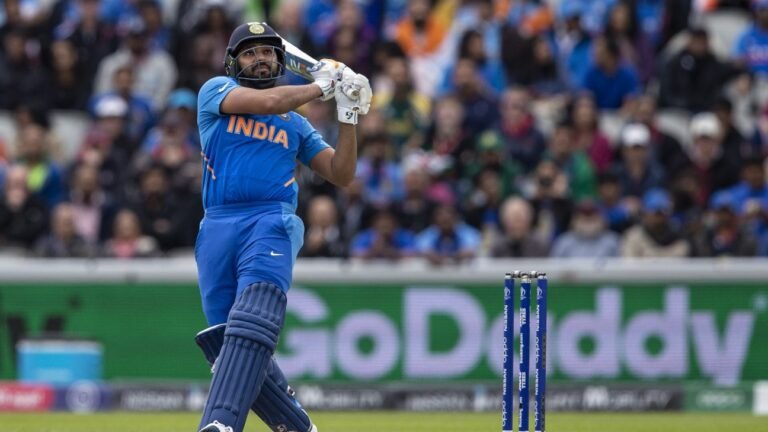 Rohit Sharma of the Indian cricket team is considered to be the master of this shot. His strike while playing the pull shot is a staggering 250+!
If we talk about the number of sixes (since 2015) which the top batsmen have hit while playing this shot, then Rohit Sharma tops the list with 116 sixes. Eoin Morgan is on the 2nd place with just 47 sixes. Can you see the difference over here! Its really large.
Pull shot is also mostly played when the bowl bowled is short pitch in nature. Another great thing about the pull shot is the ease of control that it offers over the hook shot.
Cricketers Who Used To Play Or Play The Pull Shot Best
We would like to talk in detail about the players who used to or currently play the pull shot very well. Perhaps after going through this list, you will be able to
Rohit Sharma: He is the undisputed king of this particular shot right now at the moment. He has taken this shot to the very next level in the present international cricket.
Ricky Ponting: He is the former Australian captain who was also considered to be a master of this shot. He went on to score well over 27k runs for Australia.
Herschelle Gibbs: South African cricketer who played over 90 tests and 248 ODIs for the proteas team. His top score in international test cricket was 228 runs. While his performance in test and ODI cricket was decent, he performed somewhat poor in T20I cricket.
David Warner: He is a current Australian cricketer whose top score in test cricket till now has been 335 runs. He was also involved in the infamous ball tampering scandal along with his fellow players. For that, he was suspended for one year by Cricket Australia.
Ben Stokes: Current England cricket team vice-captain. You would be surprised to know that he was actually born in New Zealand before he moved to the UK along with his family. In 2013, he made his test debut against the Aussies.
Sachin Tendulkar: God of cricket aka Master Blaster. He played 200 test matches for the Indian cricket team along with playing 463 ODIs in total. Sachin holds the record of scoring 100 centuries in international cricket. He is also a member of the ICC Hall of Fame.
Brian Lara: He is West Indies cricketing legend. He currently holds the record for scoring the greatest number of runs in an innings in international test cricket (400* runs). You would also be surprised to know that his topmost score in first class cricket was 501*.
Virat Kohli: Current Indian captain. He is well known for managing to maintain his batting average above 50 in all the formats of cricket which he has played till now. In the IPL, he plays for the RCB (Royal Challengers Bangalore).
Vivian Richards: Another legend from the West Indies cricket team. His topmost score in test cricket and ODI cricket were 291 and 189* runs respectively. Although his main role was that of a batsman, in one ODI match, he even managed to take 6 wickets as a bowler!
As you might have noticed, many famous cricketers have played this shot very well in their respective careers.
Hence, in order to become a world-class batsman, it is vital for batsmen to master this shot. Doing so shall greatly help them in achieving their goals.
Getting below the ball is one of the things which is important while playing a successful pull shot on the field. Hopefully, we will see more young cricketers becoming a master at this particular shot in the upcoming future.