About Arjun Tendulkar
Today, in this article, we will share some info about Sachin Tendulkar's son, Arjun Tendulkar. Born on 24th September 1999, he studied at the Dhirubhai Ambani International School as a kid.
He also has a sister by the name of Sara Tendulkar. As for Arjun, he started practicing cricket when he was just eight years old. As a cricketer, he is an all-rounder.
If we talked about his cricket-related performance, he managed to take 19 crucial wickets in just five matches for the Mumbai cricket team in the 2017-2018 edition of the Cooch Behar Trophy.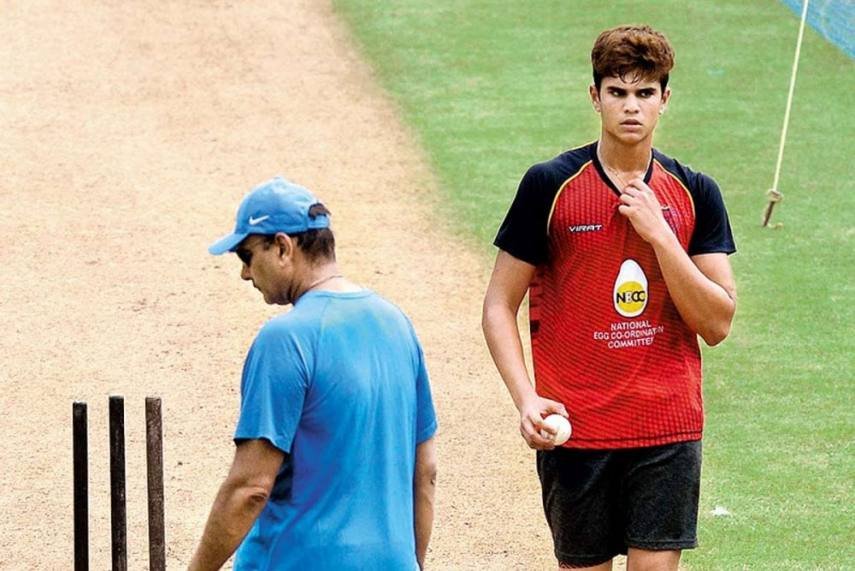 Funnily though, Arjun is way taller than his father. He stands at 6 feet 3 inches! Shree is currently coaching him.
Unfortunately, Arjun has had to deal with his share of injuries as well. He had to suffer from a 'stress fracture' in 2016-2017. He had even to alter his bowling action by a bit to avoid further discomfort.
As for his first century as a batsman, he scored it for the Khar Gymkhana while playing against the Goregaon Centre team. He was also selected for India's U-19 team in July 2018 to tour neighboring Sri Lanka.
He has also played for the Aakash Tigers MWS in their local T20 cricket tournament. Many consider him to be the replacement for Zaheer Khan, who retired six years ago in 2014.
Only time will tell how successful he is going to be as a bowler. Besides Atul Gaikwad, Arjun has also received coaching by Subroto Banerjee, who also happens to be a one-time teammate of his dad.
It is our duty as fans not to overload him with undue expectations because of his father's rich legacy. We should let him play his natural game and hope for the very best.
Arjun Tendulkar Father
Arjun Tendulkar's father is the 'God of Cricket', Sachin Tendulkar. He is, without a doubt, the best cricketer that the Indian cricket team has seen. Born on 24th April 1973, he debuted in international cricket on 15th November 1989 against neighboring Pakistan in a test match.
In his career, Sachin played 200 tests, 463 ODIs, and 310 First-Class cricket matches. He also used to represent the Mumbai Indians in the IPL (Indian Premier League). Sachin was also a one-time politician who served a term as a Rajya Sabha member from 2012 to 2018.
He scored a total of 100 centuries in international cricket. As for first-class cricket, he used to represent the Mumbai team. He is also the only Indian cricketer to have been awarded the highest civilian award, the Bharat Ratna.
Hopefully, Arjun Tendulkar will follow in his father's footsteps and become a great cricketer like him.